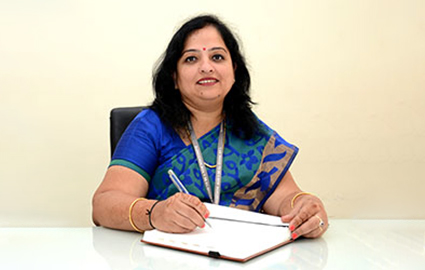 Dr. Sowmya Narayanan
Head – CLSLL
The illiterate of the 21st century will not be those who cannot read and write but those who cannot learn, unlearn, and re-learn.
– Alvin Tofler
The Centre for Life Skills and Lifelong Learning through its courses instils among the students a passion for Lifelong Learning; in pursuit of knowledge to make them sustainable, competitive and employable. It is committed to impart the necessary skills to students to help them succeed in college, work and life. Integration of Life Skills in the curriculum serves the need to redefine and reshape the global landscape of learning. Our pedagogy involves an interactive educational methodology that focuses on transmitting knowledge and self exploration of opinions, beliefs and feelings, the needed psychosocial competencies to face life's challenges effectively. The centre's focus is on "Learners first and Learners Always".
Centre for Life Skills and Lifelong Learning (CLSLL) was established to raise the quality of learning and living by complementing academic knowledge with skill based training. Realising that the twin purpose of education is to foster academic excellence among students and also guide them to transform themselves into responsible individuals and professionals, CLSLL was formed in 2017 to further this objective. The fresh Engineering/Management talent which has seen the industries focusing on core technical knowledge among their employees is now witnessing a paradigm shift in their focus – i.e., 'The Personality behind the Ability which makes the latter Sustainable, Progressive and Application oriented.' The centre works towards enriching the personality of the student.
Life Skills are the abilities for adaptive and positive behavior that enables individuals to deal effectively with the demands and challenges of everyday life across cultures (WHO, 1997). Centre for Life Skills and Lifelong Learning is committed to preparing students for the abilities, skills, knowledge that build on the foundation for lifelong learning. We strongly believe that apart from core subjects, for an overall development of an individual other skills like Creativity and Innovation, Critical Thinking and Problem Solving, Communication and Collaboration, are essential.
Students need a conceptual understanding of concepts, and the ability to work with them creatively to generate new ideas, new theories, new products, and new knowledge.
They need to be able to critically evaluate what they read, be able to express themselves clearly both verbally and in writing, and understand scientific thinking. They need to be able to take responsibility for their own continuing, life-long learning. Students today are active learners. The need of the hour is knowledge construction that can be achieved through active learning strategies like discussions, role play, group work, problem based learning, and project based learning. Students' engagement is seen as a successful indicator of classroom instruction. Centre for Life Skills and Lifelong Learning will strive towards establishing this learning environment for its students.
Develop a greater sense of self-awareness and appreciation for others

Develop positive psychological and physical outlook in oneself

To promote critical thinking, creative thinking and problem solving

To build confidence in spoken skills for group collaboration and cooperation

To equip the students with career ready skills, attributes and values

To help the students take ownership of their studies, career and life.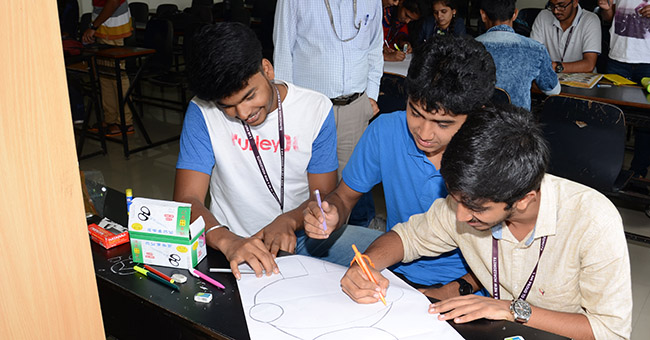 English Language and Communication
Language proficiency and Communication skills in English are the gateway to professional growth and success. Communication being the basic skill under Employability Skills, the course is designed to enhance communicative competencies of the students and fortify them with that competitive edge to meet the demands of the corporate world. The course covers all the four language skills, viz. Listening, Speaking, Reading and Writing with an insight into the sub-skills under these essential skills. Utmost priority is given to the productive skills of Speaking and Writing which are the mainstay of corporate communication.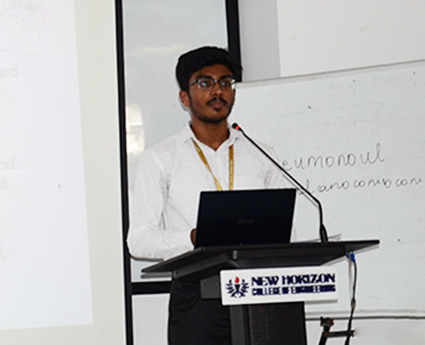 Students are trained in individual and group presentation techniques by involving them in various activities.
CLSLL offers the following programmes on English language for graduate and postgraduate students.
Essential English
Professional Communication
Managerial communication-I
Life Skills for Professionals-I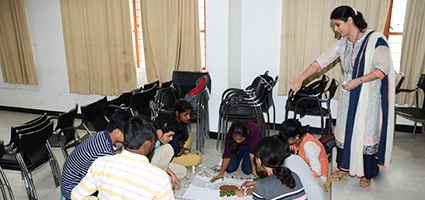 The objectives of this course are to build self-confidence, encourage critical thinking, foster independence and help students' to develop a positive attitude towards life. It helps students become more assertive, communicate effectively with others and learn to handle stress and deal with failures, disappointments and setbacks.
CLSLL offers the following programmes on Life Skills for graduate and postgraduate students.
Life skills for Engineers
Life Skills for Professionals-II
Managerial Communication-II
The specialized Pre-Placement workshops are a highlight of the Centre for Life Skills and Lifelong Learning. Key features of these effervescent sessions:
Resume building
Interview skills
Group discussion
Customized one-on-ones
Company-specific training
Students of Engineering, MBA from NHCE Campus as well as under-graduation students of NHCK have benefited immensely from these sessions in the recruitment season of 2018-19.
The difference between "placement" and "quality placement" has been firmly and successfully established.
A notable innovation by the Centre for Life Skills and Lifelong Learning has been the Peer Evaluation Assignments. Students are required to video record their performance (as per prescribed guidelines) and upload the same to YouTube, thereby reaching out to a world audience. The marking for the performances are done by their peers (under the watchful eyes of the dedicated Life Skills Trainers). This way, one has been able to achieve the best version of oneself while delivering content, be it in grooming, body language and confidence.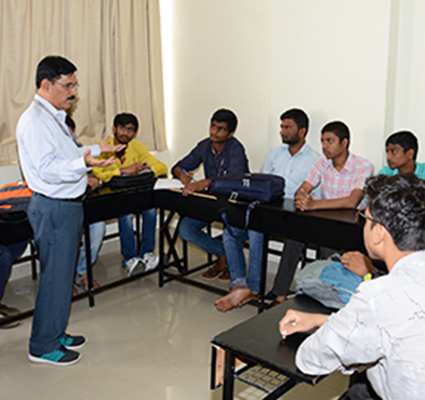 Expert talk on Attitude for life
Monograph on 21st Century Skills for 21st Century Needs
Induction training program 2018-19
Induction training program 2019-20
Peer Evaluation
Student Creative Communication