The World of Networking
Posted by

Categories

Blog

Date

August 11, 2022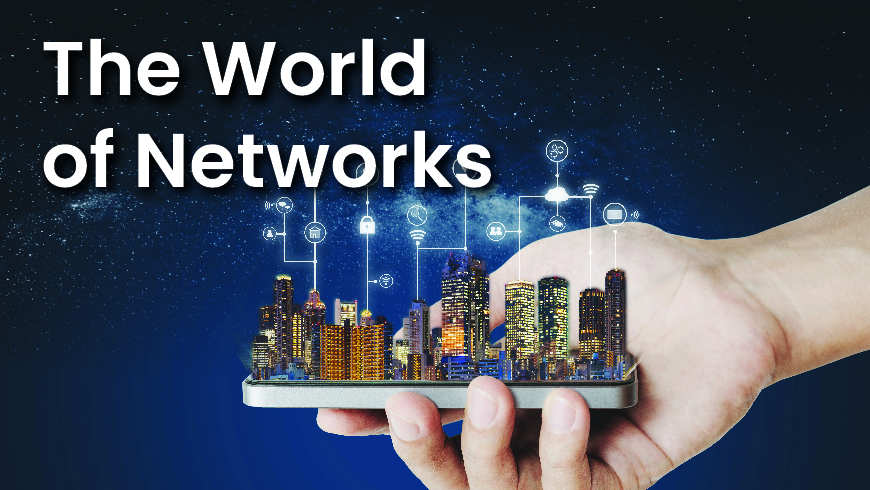 The family has held the highest position in society since ancient times. A person's family names him or her. People used to do various family businesses to make a living back when there was no technology. Aside from agriculture, people were engaged in several types of work that were required to meet the needs of society. And such people were classified as cobblers, blacksmiths, and potters, to name a few, based on the type of work they did.
Man is a sociable creature who enjoys living with people from various social classes. Our forefathers were deeply concerned and held accountable for ensuring social justice for all. As a result, they saw marriage as a powerful networking tool for building a strong, peaceful, and happy society. They divided society into different classes based on the type of work they did, and marriage alliances used to take place within the same working-class community. This was not done to cause divisions in society. However, in order to build an efficient society.
The reason is straightforward. People in the same community will be aware of their family and business ethics. A girl would easily adjust to new family members because of this. Furthermore, the most important scientific aspect of this is to improve the genetic structure of a specific family tree, which would significantly contribute to the formation of intellectual society. To understand the reason for the Sanatanis' customs, one must be intelligent.
In its true sense, networking is a process of team building. Networking ensures that the process is carried out correctly. It boosts transparency. Networking improves system performance by ensuring smooth and easy operation. Good networking within ourselves will improve our way of life. A strong family network will bring strength and unity. An intellectual network in society will bring dignity with responsibility.
Technically, networking is the art of putting thought into action to solve complex problems in a variety of ways to make the work easier. Today in the modern world networking has changed the very basic style of working. The most popular networking technology that is trending in the modern world is Digital Ledger Technology. It functions similarly to the Sanatanis marriage concept.
DLT (distributed ledger technology) is a decentralized database that allows for safe and secure data movement. It addresses the issue of a centralized network. The DLT is a network of individuals who have equal access to the data. The DLT stores data in blocks. For the information to be stored in the blocks, all network participants must agree. When the information is approved, a unique number, or #, is generated. Without the network's collective consent, no one in the network can change or edit the data after # has been generated.
Because of this unique property, it is nearly impossible to hack, alter, or damage the data. DLT is most commonly used in financial transactions. However, it is anticipated that it will soon provide a fundamental framework for all industries involved in data and transactions. It enables businesses to automate and digitize their record-keeping processes. It provides increased visibility, more precise, trustworthy data, and increased trust among all network participants.  Blockchain is one type of DLT that is most trending today in the modern world.  DLT can find its application in various fields such as Education, Healthcare, Entertainment, and so on.
A proper learning network is essential for mastering trending and emerging technologies and actively competing in the modern world. According to sources, New Horizon College of Engineering is one of the best engineering colleges in Bengaluru, Karnataka, and will connect you to the best network of great learning opportunities. It is a self-governing college recognized by the Indian government for its ongoing contribution to society in shaping the futures of millions of students. The college is located in the heart of the information technology district.
The college's placement cell is very active and has networked with many national and multinational companies to assist students in obtaining high-paying jobs every year. If you are an engineering aspirant looking for the right network to help shape your future, New Horizon College of Engineering is the place to be.  To explore and extend to new horizons in the field of science and technology all you have to do is just click here.