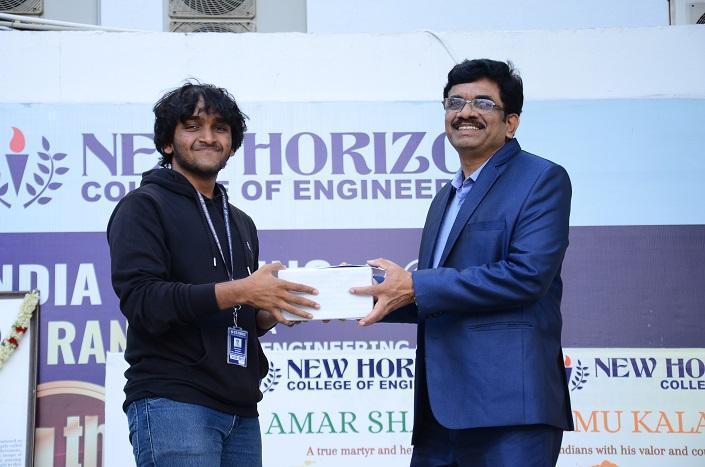 ABOUT THE COMPANY & LAB
Vertica Systems is an analytic database management software company. Vertica's acquisition was done by Hewlett Packard in March, 2011. The acquisition expanded the HP Software portfolio for enterprise companies and the public sector group. As part of the Micro Focus-Hewlett Packard Enterprise merger, Vertica joined Micro Focus in September, 2017.
HPE Vertica is ranked #19 out of 54 advanced analytics and data science technologies. Vertica has 32% market share and Vertica competitors are Amazon Redshift, SQL Data Warehouse, Snowflake, SAP BW etc.
Hadoop is an open source frame work for big data analytics. All the major companies like Facebook, Walmart migrated to Hadoop for analysing their e-commerce data.
Vertica is designed for structured data whereas Hadoop is designed for both structured and unstructured data.
NHCE has signed an MoU with HP Enterprise to establish Big Data and Data Analytics Centre of Excellence with state of the technology Lab at NHCE campus. Country Head of Big Data, HPE Mr. Harish and Dr. Mohan Manghnani (NHCE Chairman) exchanged MoU on 21st April 2017. This is the first time in India that HPE has collaborated with an educational Institution for its flagship program Vertica.
COURSES OFFERED/Curriculum design
Big Data Analytics using HP Vertica-1 as Open Elective(NHOP01) for 6th& 7th semester students

Big Data Analytics using HP Vertica-2 as Open Elective(NHOP04) for 6th& 7th semester students

Big Data Analytics using HP Vertica as Professional Elective(CSE553) for 5th semester students

Data Analytics as Open Elective(NHOP10) for 6th& 7th semester students

The contents of courses NHOP01 & CSE553 are completely designed on VERTICA features and practical experiments to demonstrate –"how VERTICA is used in BIG Data scenario". An introduction to Hadoop Ecosystem is also demonstrated as part of curriculum.

Complete hands-on experiments are conducted on SQOOP, PIG, HIVE, HBASE

A portion of the curriculum is aimed for the students in management perspective, where different types of Data modelling, analytics and case studies are included apart from practical knowledge on VERTICA.
PROGRAM HIGHLIGHTS
VERTICA Centre of excellence is focussed on giving an insight to students on major two big data platforms: VERTICA (licenced) and HADOOP (open-source)

Faculty have regular Faculty Development Programmes and Workshops conducted on Big Data technologies.

Both circuit and non-circuit branch students learn the courses offered by this lab to make career in data analytics.
HARDWARE SETUP
HPE has set up the lab by installing their licensed data-warehousing database server 'VERTICA' as a 3-node cluster in the college.

All the system in HP-lab can access this server by establishing a connection through 'putty' software

Also, Hadoop environment tools are installed as Cloudera package on 4GB RAM systems in lab.
BEST PRACTICES
Students obtain certificates from Vertica Academy after undergoing several certification courses through their online portal.

MOOC on various Hadoop courses are encouraged.

A self-study on Big Data Analytics is carried out as a part of curriculum.

Students perform analysis on real dataset using Pig Latin commands as Pig script for their self-study project work.

All assignments, internal and Semester End examination are conducted as lab experiments.

Faculty members also undergo various certification courses on Hadoop as well as courses from Vertica Academy

Exclusive sessional talks and workshops are conducted on VERTICA and HADOOP ecosystem
! All students of mechanical engineering will be learning this subject as a Professional elective.