Famous Indian Engineers Who Changed the World
Posted by

Categories

Blog

Date

November 25, 2022
Renowned prolific science fiction writer Isaac Asimov while writing a storm of stories penned down a quote that says the following "Science can amuse and fascinate us all, but it is engineering that changes the world". The statement's ubiquity speaks volumes about the writer's foresight. The writer's analysis is more significant for the modern world with its technological advancements and even more imperative for us Indians as we owe much of the comforts we enjoy today to the hard work, dedication and ingenious ideas of our engineers who thrived in an environment scarce of resources and support systems. However, despite their contributions, they are often overlooked and passed over even with the Indian educational system annually churning out 15 lakhs plus graduates; the second-largest number of engineers in the world.
Engineering very simply put is the application of scientific theories to the resolution of real-world issues. Our distinguished engineering community is responsible for creating the technology and sophisticated devices we use today. Numerous engineers from India have made significant contributions in their respective fields and served as role models for the nation. Let us take a look at a few of them who spearheaded India's engineering ingenuity worldwide.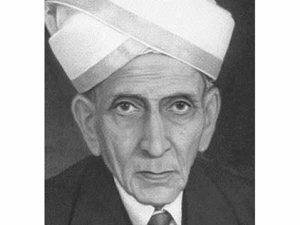 Sir M. Visvesvaraya
There can be no discourse as to the legacy laid down by India's pioneer engineer whose legacy and contributions has elevated him to be regarded as the father of modern Indian engineering and hence engenders the practice of celebrating his birthday as Engineers Day on Sep 15th. He is credited with modernising Hyderabad's flood control measures and served as the project's chief engineer at the Krishnarajasagaladam near Mysore. He is renowned for creating engineering marvels like "automatic locks" and "block irrigation systems." He came up with a practical approach to filter water through "collector wells" in 1895, which were uncommon around the world at the time. He was crucial in the construction of the structure that protected Visakhapatnam port from sea disintegration. When the dam was erected, it created the largest reservoir in Asia. He went on to become India's most effective national engineer, dam builder, economist, and statesman. He is still regarded as one of the most important nation-builders of the past century. In 1955, he was awarded the Bharat Ratna, India's highest accolade.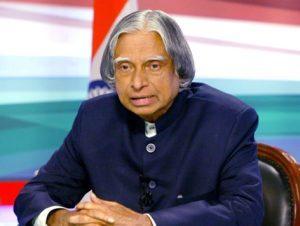 Dr. A. P. J. Abdul Kalam
A scientist of incredible pedigree, he single headedly built India's rocket and missile technology from the ground up. His deeds during his illustrious tenure acted as a deterrent to India's sovereignty from incursions and the guiles of her wily neighbours. He was an aerospace engineer who worked for both DRDO and ISRO and contributed to the development of ballistic missiles and rocket technology, earning him the nickname "Indian missile man." He oversaw the development of India's first indigenous satellite launch vehicle, the SLV-III, which was responsible for the successful July 1980 launch of the Rohini satellite into low earth orbit. His organisational, technical, and political contributions to India's 1998 Pokhran II nuclear test were crucial while he served as the nation's chief scientific advisor. In addition, he was India's 11th President (2002-2007).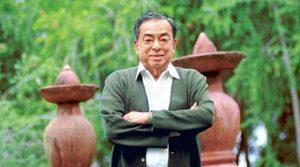 Verghese Kurien
Verghese Kurien is more commonly known to the Indian mass as the "Milk man of India". In academic circles he is referred to as the man who pulled the strings for India's White Revolution while entrepreneurs respectfully honour him with the title the man with the "Billion Litre Idea". His ingenious idea once it came into fruition is now known as Operation Flood which made India a self-sustaining nation in regards to milk production for domestic consumption. Dairy products are now India's largest self-sufficient industry and the main source of employment in the countryside thanks to Operation Flood. He invented the Anand dairy cooperative model. On the basis of several top-down and bottom-up strategies, he duplicated it across the country.
With this strategy, consumers paid the dairy farmers—who are in charge of marketing—70–80% of the price in cash thereby quadrupling milk yield in 30 years. It further elevated India's position from a mere importer of milk to meet it needs to the largest exporter of milk overtaking the United States of America by laying claim to a whopping 21% of the world's market share.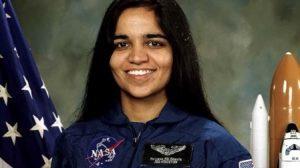 Kalpana Chawla
The first Indian woman in space was Kalpana Chawala. Before relocating to the US, she graduated from Punjab Engineering College with a degree in aeronautical engineering. She graduated from the University of Colorado with a doctorate in aerospace engineering in 1988. On board her STS-87 space shuttle, Columbia, she received her first chance to travel into space in November 1997. She made a second flight in 2003. However, she and the rest of her crew perished on the journey back to Earth. Despite her tragic end her memory inspires young women throughout the world to find inspiration in Kalpana.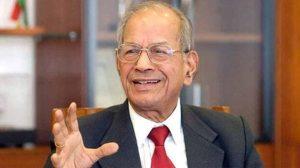 E Sreedharan
Elattuvalapil Sreedharan is a prolific Indian civil engineer and former IRSE officer, is well-known as the "Metro Man" of India. He improved and transformed India's public transportation system. From 1995 to 2012, he served as the managing director of the Delhi Metro Rail Corporation. He spearheaded major metro projects for the capital city Delhi and for other state cities such as Kolkata, Kochi and serves on the advisory board for upcoming metro projects in the cities of Lucknow, Jaipur, Vishakapatanam, Vijayawada and Coimabatore. He also served as the Director for Cochin Shipyard and lifted the company from the dregs of mediocrity into one of the leading and reliable ship building company in India. He will always be remembered for the diligence he has exhibited in timely completion of projects without costs overrunning. For his immaculate contributions in the field of public transportation, he received the Padma Vibhushan in 2008 and the Padma Shri in 2001. In addition, TIME Magazine named him one of Asia's Heroes in 2008. Additionally, he received France's highest civilian award, the "Legion of Honour."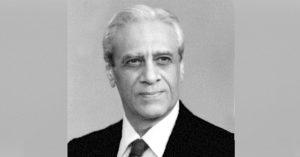 Sathish Dhawan
If there ever raises a question as to who is the father of experimental fluid dynamics research in India, then there is only one indisputable name worthy of that honour and that man is Satish Dhawan. He was a mathematician and an aerospace engineer. He began his studies in India before relocating to the United States for his higher studies. He was a major player in the study of boundary layers and turbulence, and he oversaw the successful and creative growth of the Indian Space Programme. He was the Indian Space Research Centre's third chairman after two previous replacements (ISRO).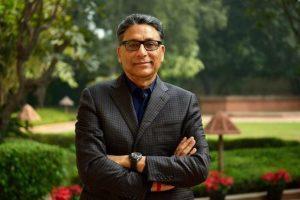 Vinod Dham
He invented the Pentium microprocessor chip, a word widely used in the field of computers. Additionally, Vinod is a co-inventor of the SD card, a type of flash memory that is extensively used in digital cameras and USB devices. He later created the AMD K6, also referred to as the "Pentium Killer." Additionally, he was a pioneering co-inventor of Intel's Flash Memory Technology (ETOX). He has received a promotion to Vice President of Intel Co.'s Microprocessor Group. He is also an entrepreneur and a venture capitalist. He serves on the advisory boards of numerous corporations as well as start-ups that receive funding from his India-focused Indo-US Venture Partners.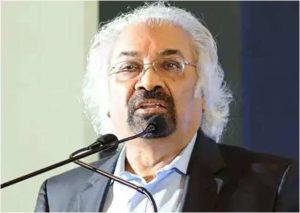 Satyan Pitroda
Born in Titlagarh, Odisha, on November 16, 1942, Satyan Pitroda is better known by his technical nomenclature, Sam Pitroda. He is an inventor, industrialist, and telecom engineer from India. He assisted former Indian Prime Minister Rajiv Gandhi in introducing computerization and revolutionizing India's technology, earning him the moniker "Father of India's Computer and IT Revolution."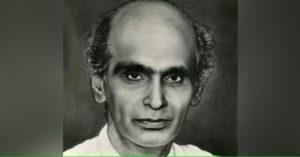 D. Naidu
Engineer and inventor from India who is hailed as "the wealth creator of Coimbatore" and the "Edison of India." Despite having dropped out of school and only finishing third grade, he is renowned as a creative inventor. He is credited with producing India's first electric motor. Although he made most of his achievements in the industrial sector, he also made contributions in the electrical, mechanical, agricultural (hybrid farming), and vehicle engineering disciplines. Naidu created a four-stroke internal combustion engine on his own. He was renowned for his charitable endeavours as well.
The "Rasant" electric razor, created by G.D. Naidu, had a dry cell-powered electric motor. In addition, he built the device's tiny motor, which was produced in Heilbronn, Germany, plant. In Leipzig, Germany, he won the third prize for the UMS Razor Company's razor blades in 1936. Together with D. Balasubramaniam, he created the first electric motor in India in 1937. They then founded Textool Engineering, which is today christened Lakshmi Machine Works, the top manufacturer of textile machinery and CNC machines in India.
We owe so much to these engineers who has travelled the extra mile to bring solutions, progress and glory to our nation and our society. However, the million-dollar question for us is how can we or burgeoning new engineers emulate their success in their tradecraft. The answer is quite simple, the first step in all these legendary lives of engineers are they spared no effort to gather the best technical skill available at that time. Knowledge and skill are pivotal to success and let your first step towards a successful career start at New Horizon College of Engineering
New Horizon College of Engineering is one of the top 10 engineering colleges in Bangalore and among the best colleges in India thanks to its world-class facilities, exposure, and infrastructure, which have helped it establish stellar records among Bangalore students and make it the best college in India. We put a lot of effort into developing a world-class environment to give students more self-assurance to confront the future on international stages and to produce the best engineering students from the nation's top engineering institution. For more information on joining the top engineering college in Bangalore, please visit our admissions website and list of courses.