EXTRA CURRICULAR STUDENTS CLUBS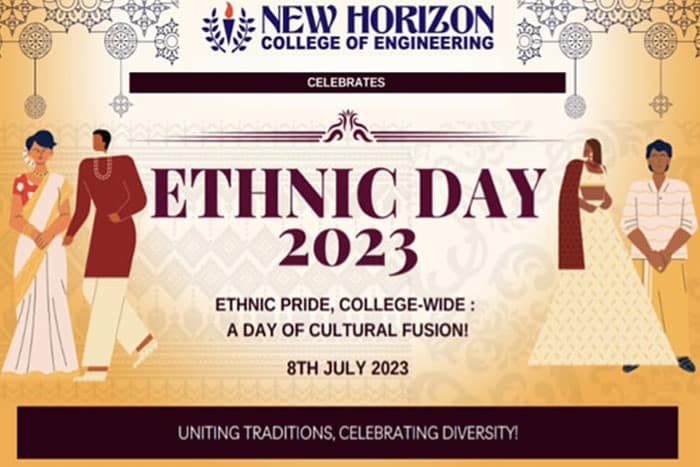 A REPORT ON ETHNIC DAY
We celebrate Ethnic Day to spread awareness and preserve and save different regions' historical heritage, civilization, ethnology, art, and culture. The Day helps reconnect people with their traditional and cultural roots. It promotes the essence of age-old customs and traditions that have helped forge other civilizations.
New Horizon College of Engineering organized an Ethnic Day on July 8, 2023, where people from different cultural backgrounds dressed in traditional outfits added color to the occasion. The event started at noon with a vibrant flash mob where students danced to the tunes. Next was a fashion show, where students showcased the diversity of traditional attire across different regions of India. The students were elated to get back to participating in the open mic event. Finally, all the students danced to diverse regional music, and the air reverberated with the 'Unity in Diversity' theme.
Overall, the Day was fantastic, and students participated enthusiastically and zealously.